Coaching Venues & Excursions Guide



Expert tips, itinerary help and the latest ideas
What is it? Coaching Venues & Excursions Guide updates GTOs and coach operators with what's new through its great regional features which cover all the counties in England. There are also sections for Scotland, Wales, Ireland and Europe. With a foreword by the Coach Tourism Association, CVEG offers expert advice, itinerary ideas, tips for coach stops and useful contacts to make organising a successful coach trip easy.
What's its frequency? Annually, published in September, both in print and online.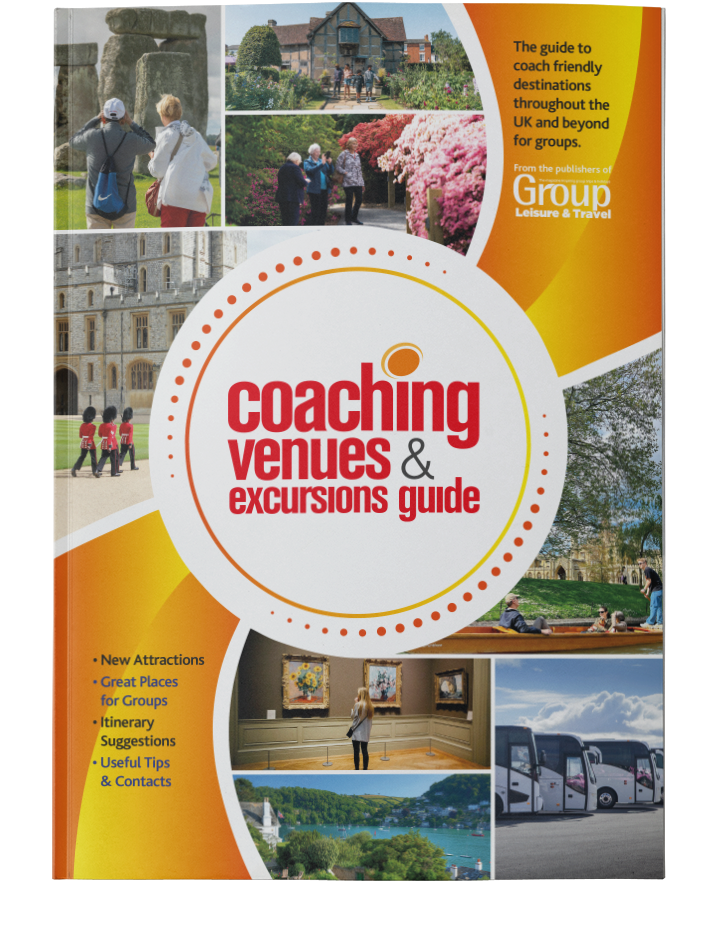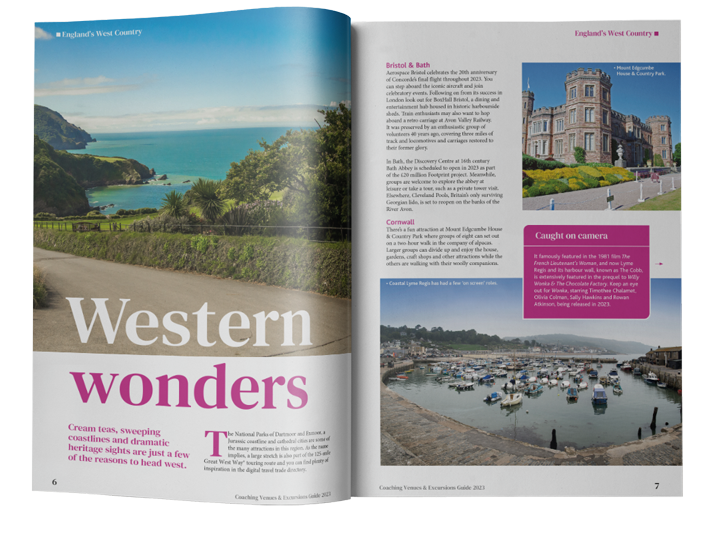 What is its targeted readership?
CVEG is received by leading coach tour operators and selected group travel organisers who are looking to organise or book days out, weekend breaks and holidays by coach in the UK and mainland Europe.
What is the impact from Coaching Venues & Excursions Guide? As always, the dedicated studio team at Yandell Publishing ensure that the annual publication is fresh, easy-to-read and vibrant. This ensures that the Coaching Venues & Excursions Guide is a publication that really inspires its not only read but used as a valuable reference tool throughout the year meaning advertising messages have a long shelf life.
Coaching Venues & Excursions Guide is also available to readers in digital format through the Group Leisure & Travel digital e-magazine at 
groupleisureandtravel.com/cveg
Add a video, a soundtrack or use 'Page Zero' opposite the Coaching Venues & Excursions e-guide front cover to promote your business.
Interested in advertising?
Contact Daisy Welch to find out what Coaching Venues & Excursions Guide could do for you.