Who's Who in Group Leisure



Britain's best read – most valued group travel directory
What is it? Launched in 1993, Who's Who in Group Leisure is an A4 directory with thousands of useful listings for groups, including a county-by-county breakdown for England and sections for Wales, Scotland and Ireland. There are also dedicated sections listing group tour operators, ferry companies, tourist boards and more. All with specific group travel contact information, unique to Who's Who.
What's its frequency? Annually, published in December, both in print and online.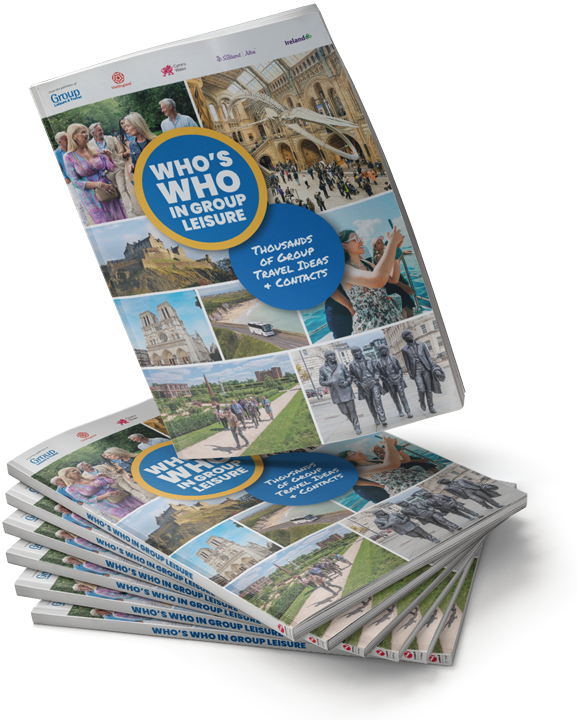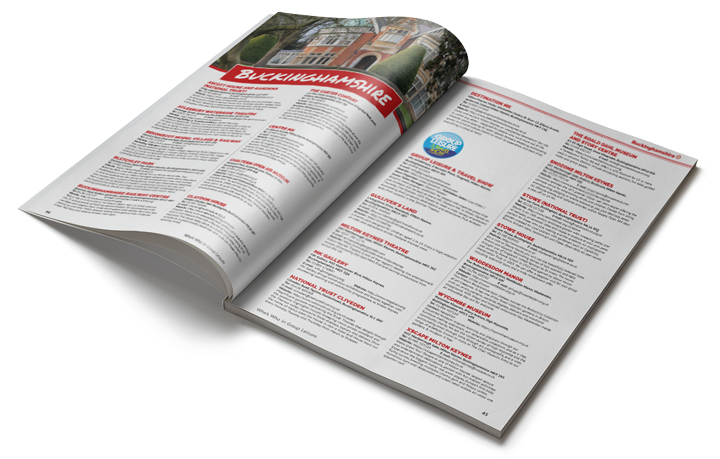 What is its targeted readership? WWGL is received by top group travel organisers and coach operators throughout the UK arranging trips and tours for thousands of people.
What is the impact from Who's Who in Group Leisure? Advertising in WWGL is a must as you are guaranteed at least a one year shelf life. The structure of the directory also helps sell your services, because you can book into the most relevant section for your business – be that Devon, London, tour operators or for national groups. It's a one-stop reference work for readers and extensively used when planning trips because there is nothing else like it in print or online.
Who's Who in Group Leisure is also available to readers in digital format via groupleisureandtravel.com/whoswho
The digital edition sponsorship package offers advertisers the opportunity to promote their branding in print and online and allows flexibility to incorporate video or soundtrack to their advert. Further details are available here.
New Sponsored Content options: stand out even more
We offer display advertising and a logo alongside your listing to help you stand out. But now we have our Spotlight pages that allow you to have a unique profile. This new sponsored content offer includes 500 words, two photos, your logo and contact details which is edited to style by our editorial team and put together by our professional design department. Your page is then proofed to you for approval.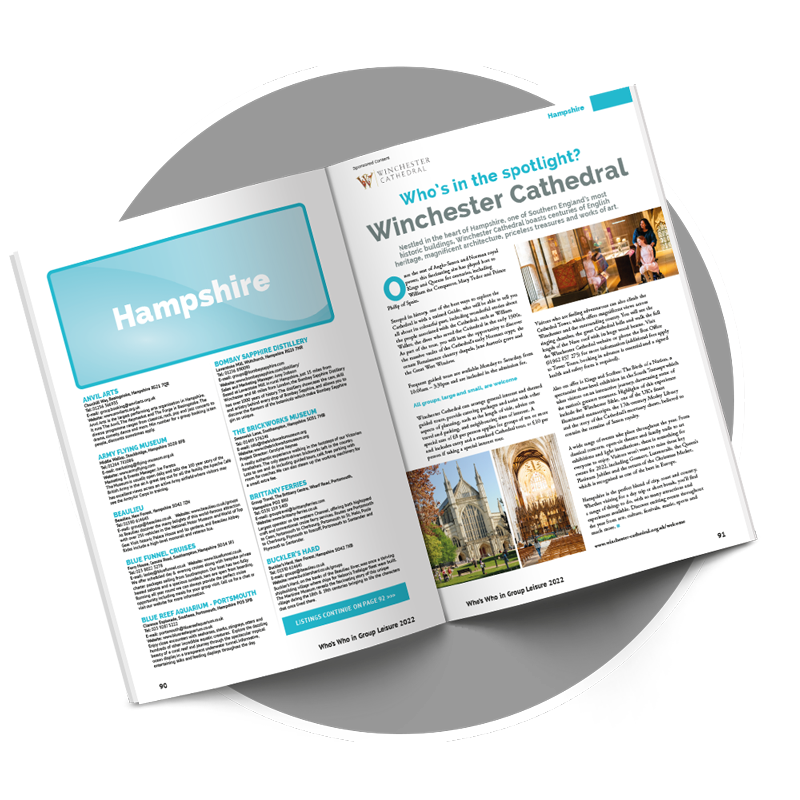 Interested in advertising?