groupleisureandtravel.com
The UK's No.1 group travel website, from Group Leisure & Travel magazine
What is it? The Group Leisure & Travel website is updated every day with news, ideas and features – and most content only appears online at groupleisureandtravel.com.
This unique content means people visit the site knowing they will see exclusive features they won't find in the magazine. Most publishers in the groups market will simply transfer their magazine content to their website – do not accept inferior online destinations and advertise where your audience is visiting every week.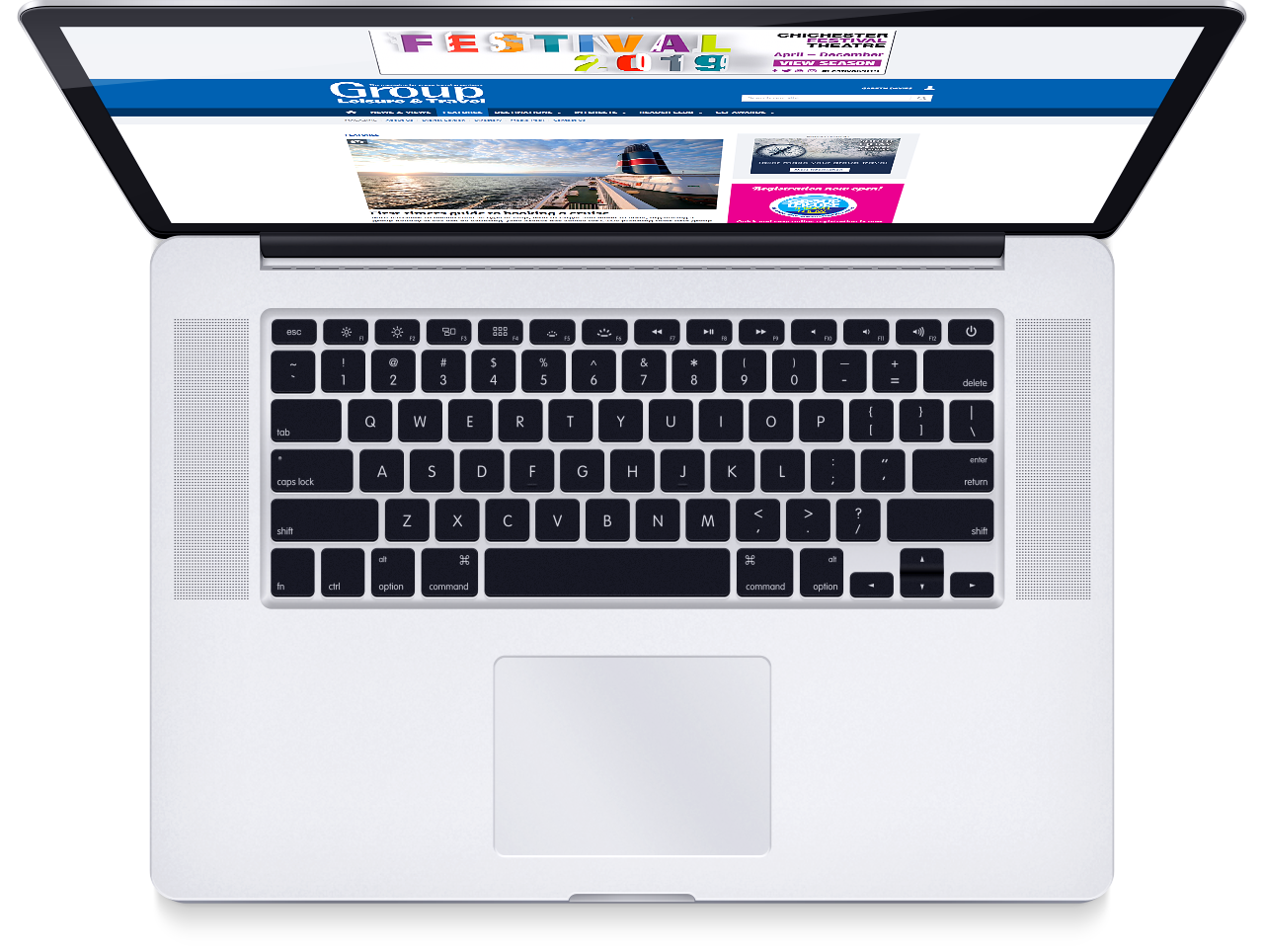 What's its frequency? The website is updated every day.
How many people visit? The website receives thousands of visits each week, with thousands of pages viewed.
What is its targeted readership? The Group Leisure & Travel website is for regular group travel organisers primarily, but contains useful and interesting information for anyone organising a group trip or holiday.
What is the impact from the GLT website?
The website may attract thousands of visits but it allows you to advertise online at low cost. Take advantage and choose from animated or static advertising, depending on your budget. The industry's leading names have advertised online with us, including Warner Leisure Hotels, English Heritage, Woburn Abbey, Group Line, P&O Ferries, Drayton Manor, HF Holidays and Saga. Banner advertising is based on three, six or 12 month bookings, which offer extensive branding value with click-throughs to your web address of choice.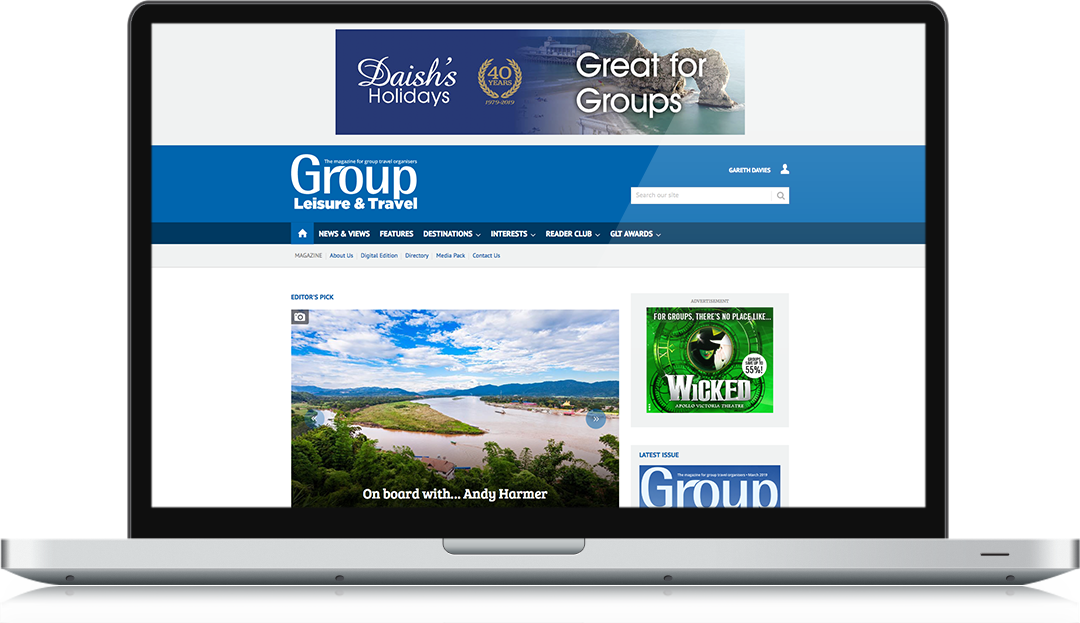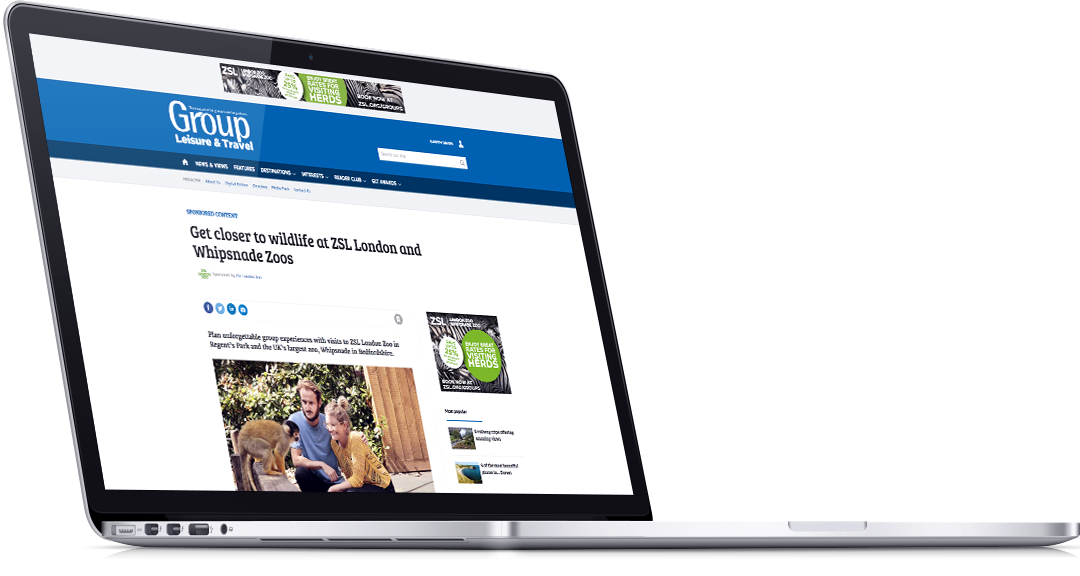 Website Sponsored Features
A different way to get your message across to organisers of group trips, breaks and holidays.
What do you get?
An editorial feature of up to 600 words, including a photo
Links to the website pages of your choice
Your contact details included
A Top Banner and Side Ad Spot #1 adverts alongside the article
Your article is searchable online with us for at least a year
SEO best practice from our editorial team
Inclusion in the Group Leisure & Travel Weekly e-newsletter
You agree the article before confirming the booking with the editor. Then, we ask you to provide us with an article of up to 600 words plus a photo, in an editorial format that appears within our Articles section of the groupleisureandtravel.com website. The article will appear in our Current Articles list for a minimum of four weeks before being moved to our Sponsored Features page, where it will stay for a minimum of a year.
The keywords linked to the article will make it fully searchable throughout its time online with us. Plus, to complement the editorial, you will receive a Top Banner and a Side Ad Spot #1 alongside your editorial, both linking to the web address of your choice. Artwork will be supplied by you to specification or we can design something for you, based on a brief (charges apply).
How much does it cost?
Only £750 + VAT is an amazing offer for this much coverage.
What are you waiting for?
Contact the sales team for more information, to ask any questions or to make a booking