Who's Who in the Bus & Coach Industry



The longest established coach and bus directory in the UK
What is it? Who's Who in the Bus & Coach Industry has been the leading directory for over 48 years providing up-to-date information, including coach and bus fleet details, contact information and sections that also cover tourist boards, ferry operators, suppliers, manufacturers, body builders and much more.
What's its frequency? Annually, published in May in both print edition and digital e-directory. See the latest edition for yourself at whoswhobuscoach.com.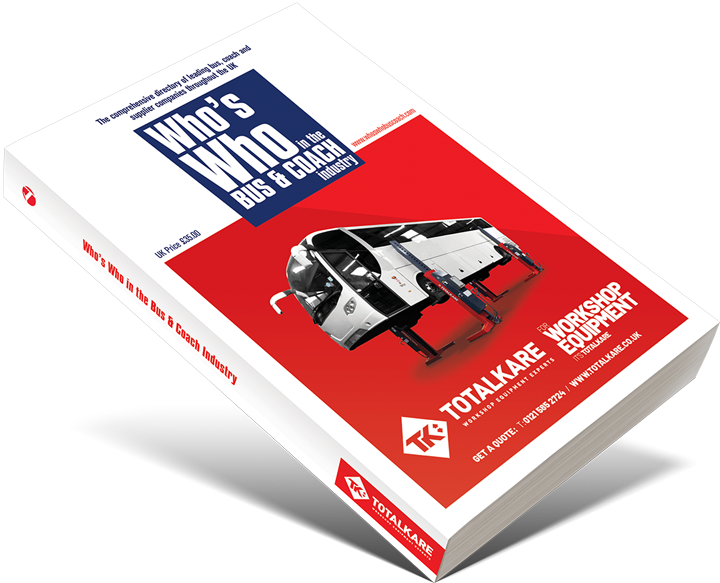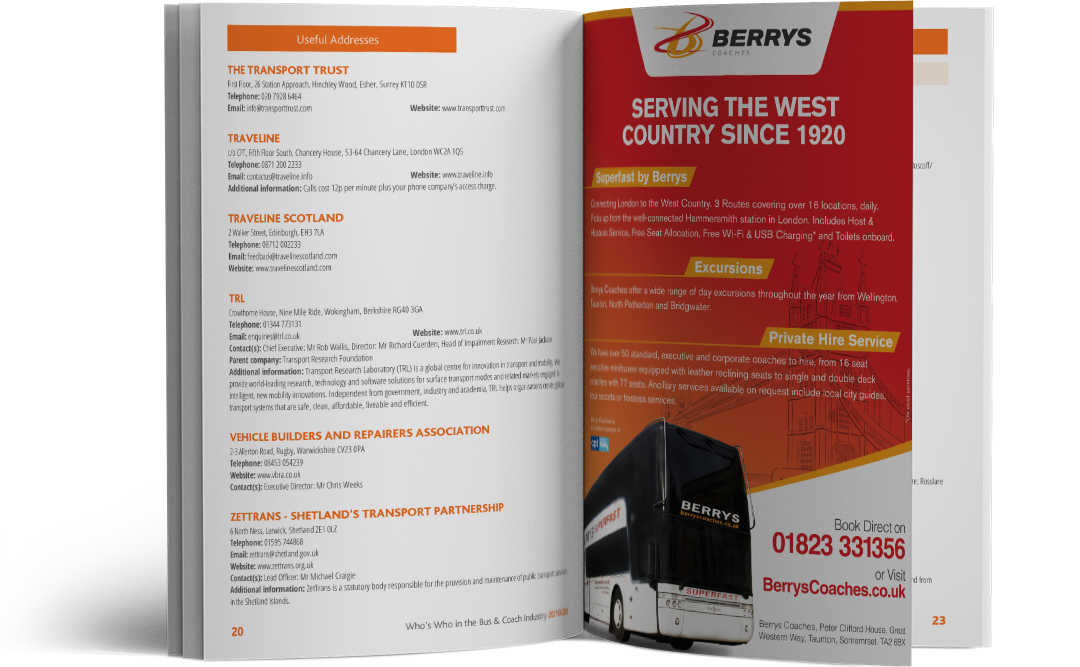 What is its targeted readership? WWBC is read by bus and coach professionals, keeping them up-to-date with an ever-changing market and is used as a unique reference mark. It is also read by tour and coach operators, group travel organisers and general group travel professionals.
What is the impact from Who's Who in the Bus & Coach Industry? Known as the 'Bible' of the industry, this title is held in high regard because of its accuracy and longevity and therefore is purchased by people serious about the industry. Being seen in WWBC is being seen in the best and your sales message will receive added credentials as a result.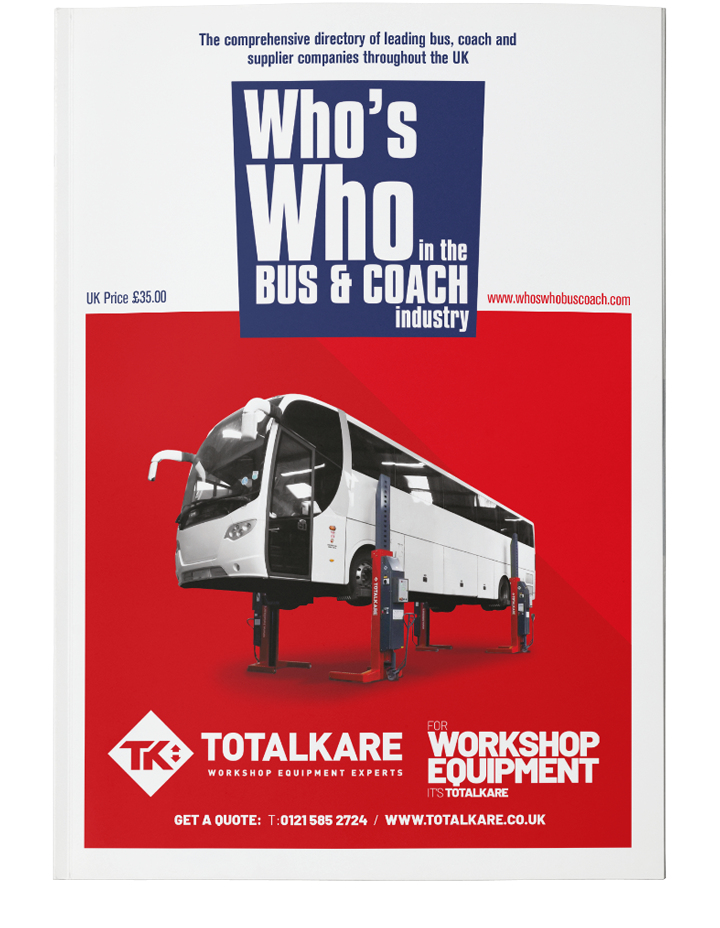 Interested in advertising?