Group Leisure & Travel Email Broadcasting Service
What is it? A service which enables you to send your sales message to thousands of group travel buyers via e-mail.
Who does it go to? Over the years, we have compiled a quality, high value and targeted database of e-mail addresses including group travel organisers, coach operators, travel buyers and travel trade.
How many e-mail addresses are there? The current database consists of over 1,000 addresses and we only send to people who have opted-in or given us permission.
How does it work? You send us the e-mail to our specification and we send it to the database after sending you a proof. If you require any creative work from us, this is available at an additional charge.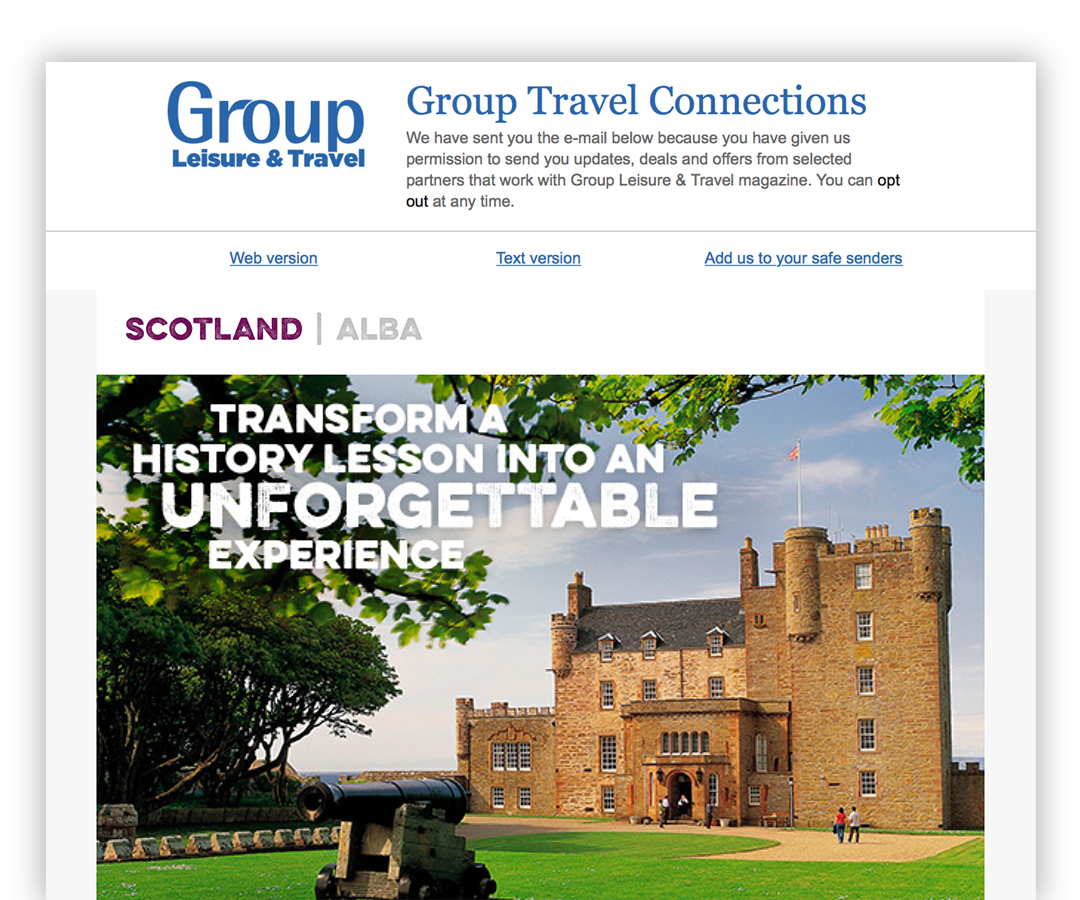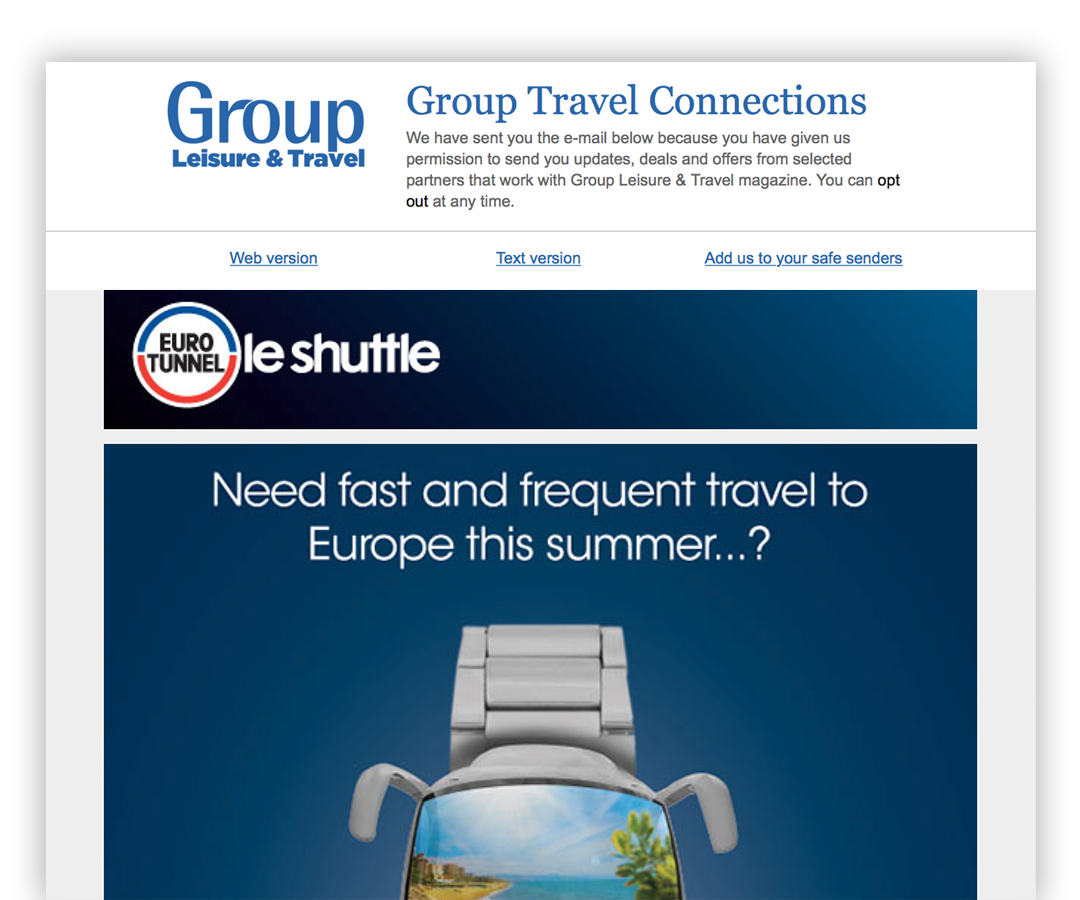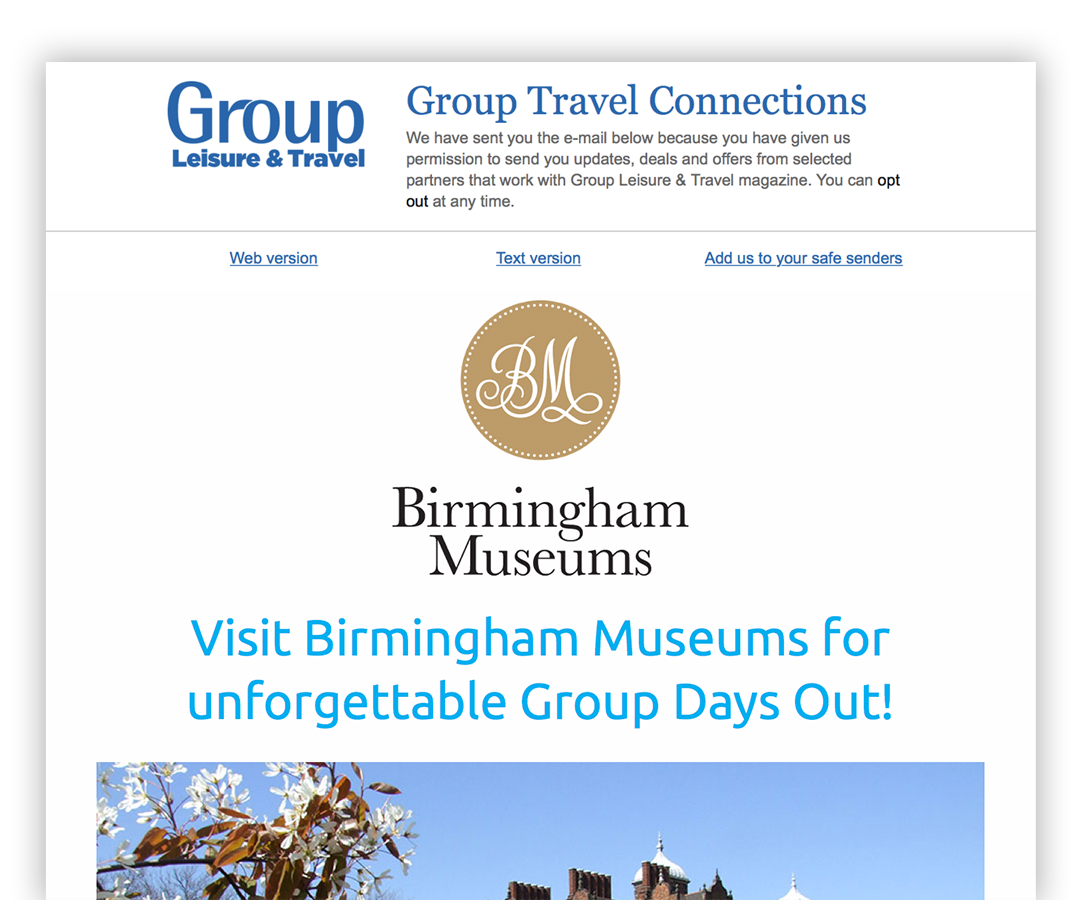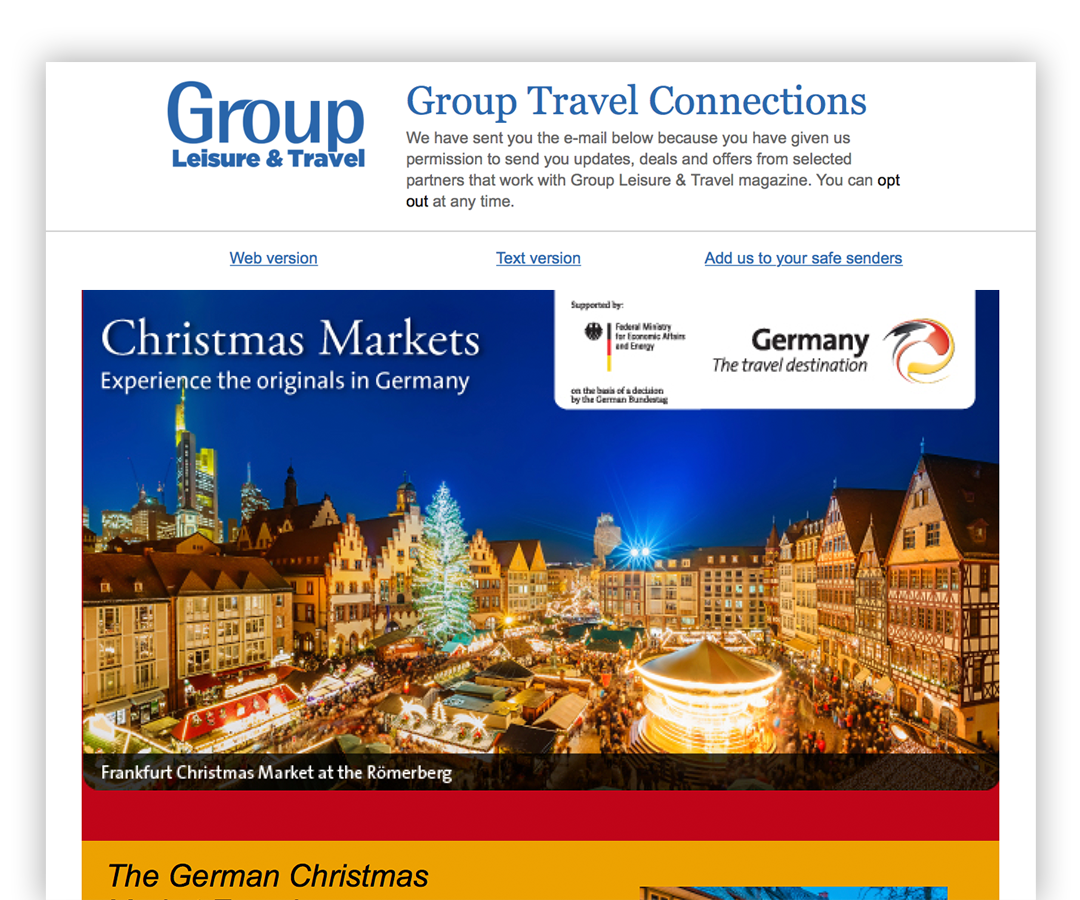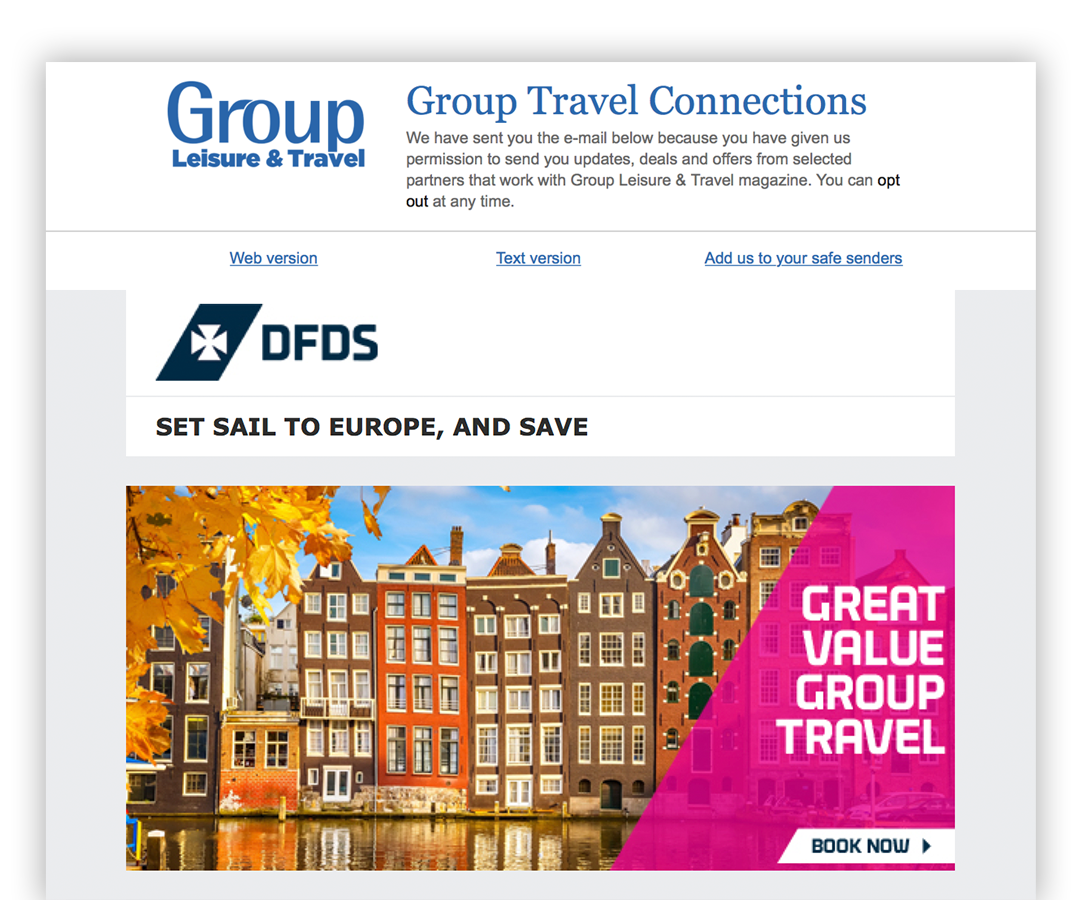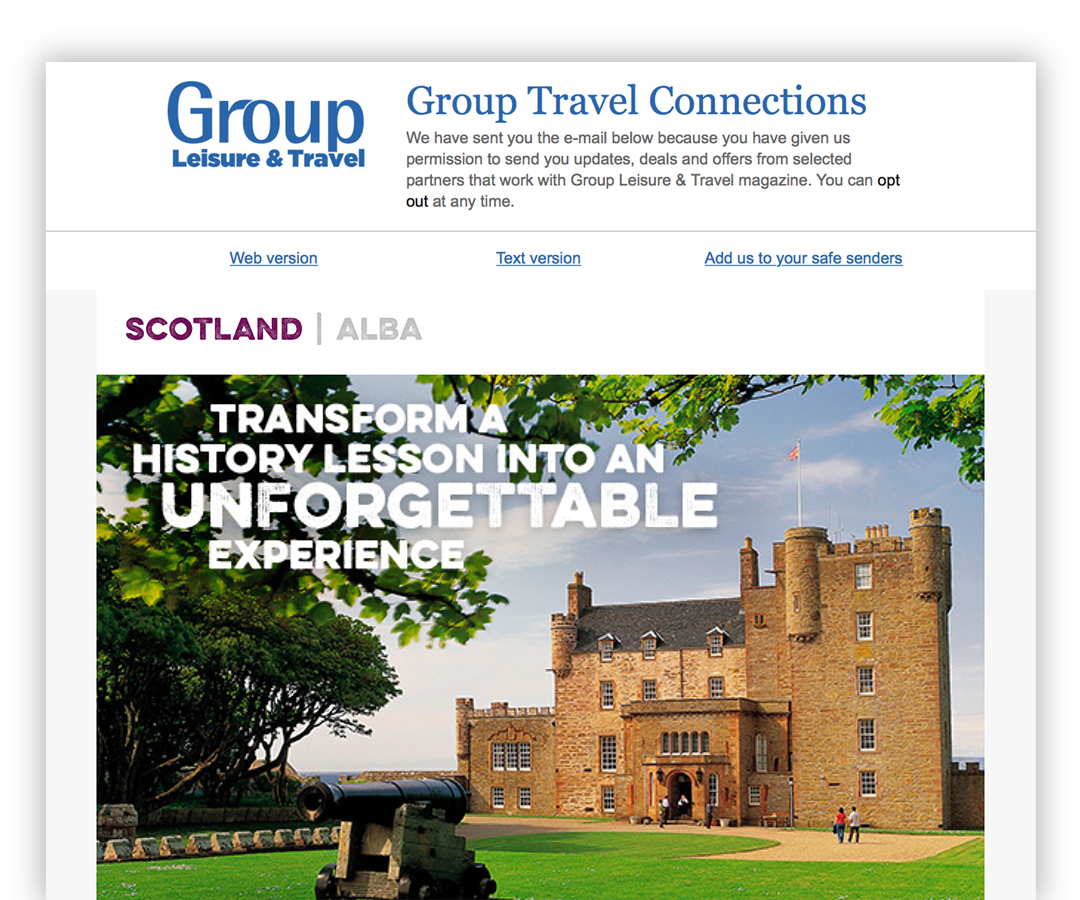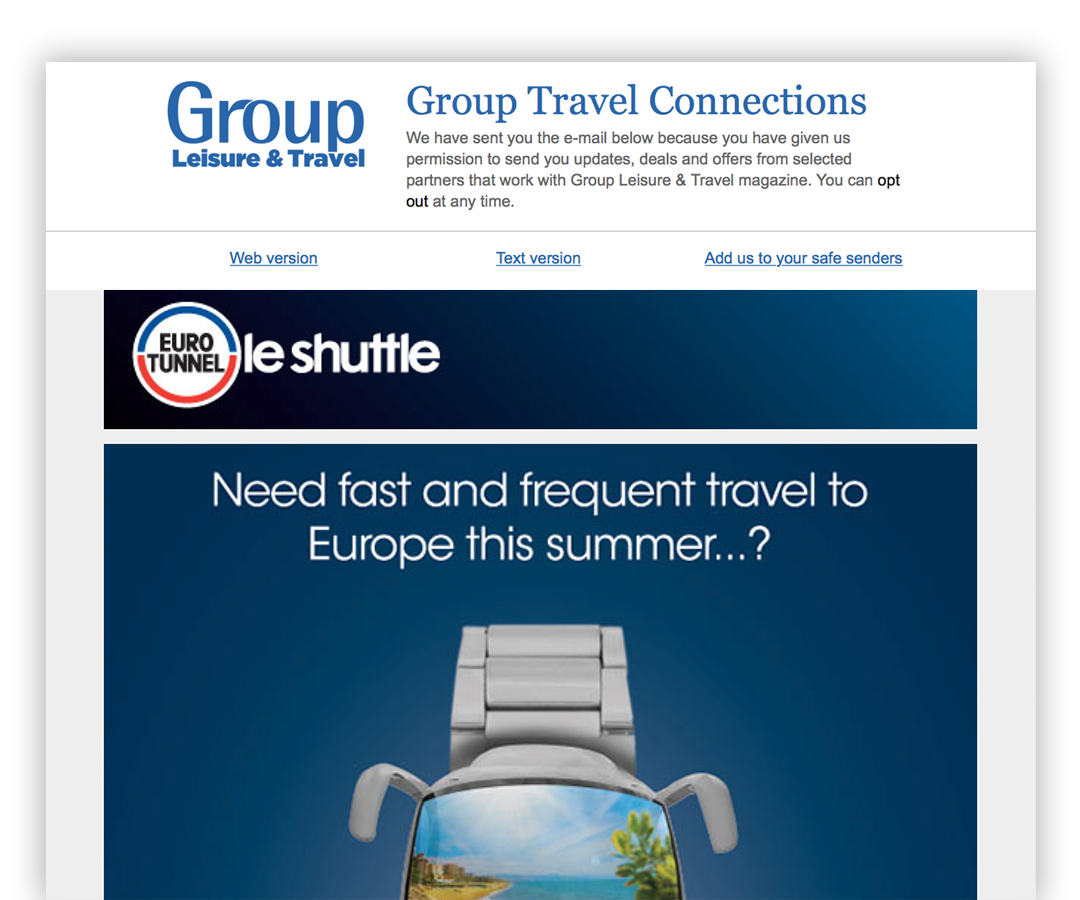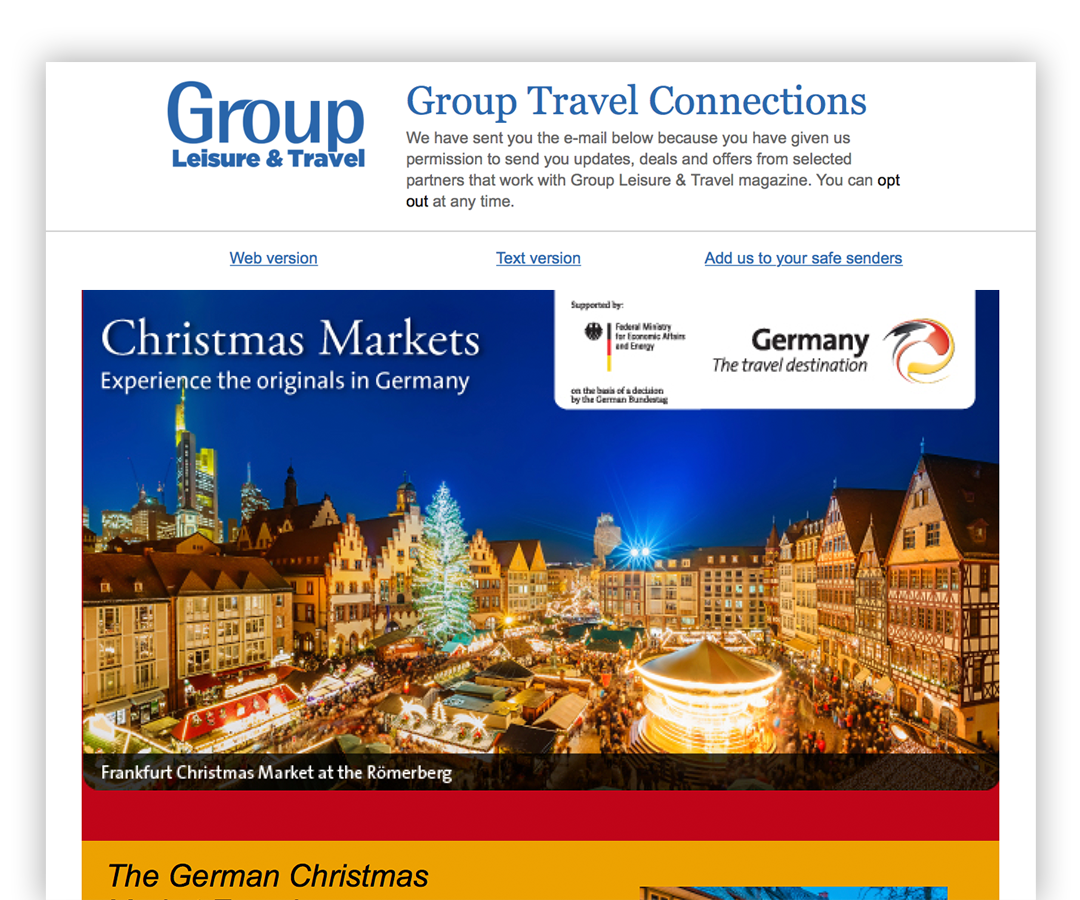 Why would you use this service?
It's cheaper than print for starters and can do so much, including links to specific areas of your website. Whether you are launching a new brochure, sales drive or product, this is a great way of broadcasting the message.
You can also use our school travel e-mail service, targeting schools in the UK. Discounts apply for using both services, contact us for details.