Website / Email Newsletter Specifications

groupleisureandtravel.com
(All sizes shown appear width x height)
Top banner: 728 pixels x 90 pixels
Side ad spot #1: 300 pixels x 250 pixels (animated gif or static)
Side ad spot #2: 300 pixels x 250 pixels (static)
Side ad spot #3: 300 pixels x 125 pixels (static)
Bottom Left: 320 pixels x 125 pixels (static – available on homepage only)
Bottom Centre: 320 pixels x 125 pixels (static – available on homepage only)
Please note: we do not accept Flash animation files for advert bookings on groupleisureandtravel.com.
If your advertisement has a white background, please add a small keyline border so it doesn't merge with the colour of the site background.
Premium Listing logo size: 300 pixels x 190 pixels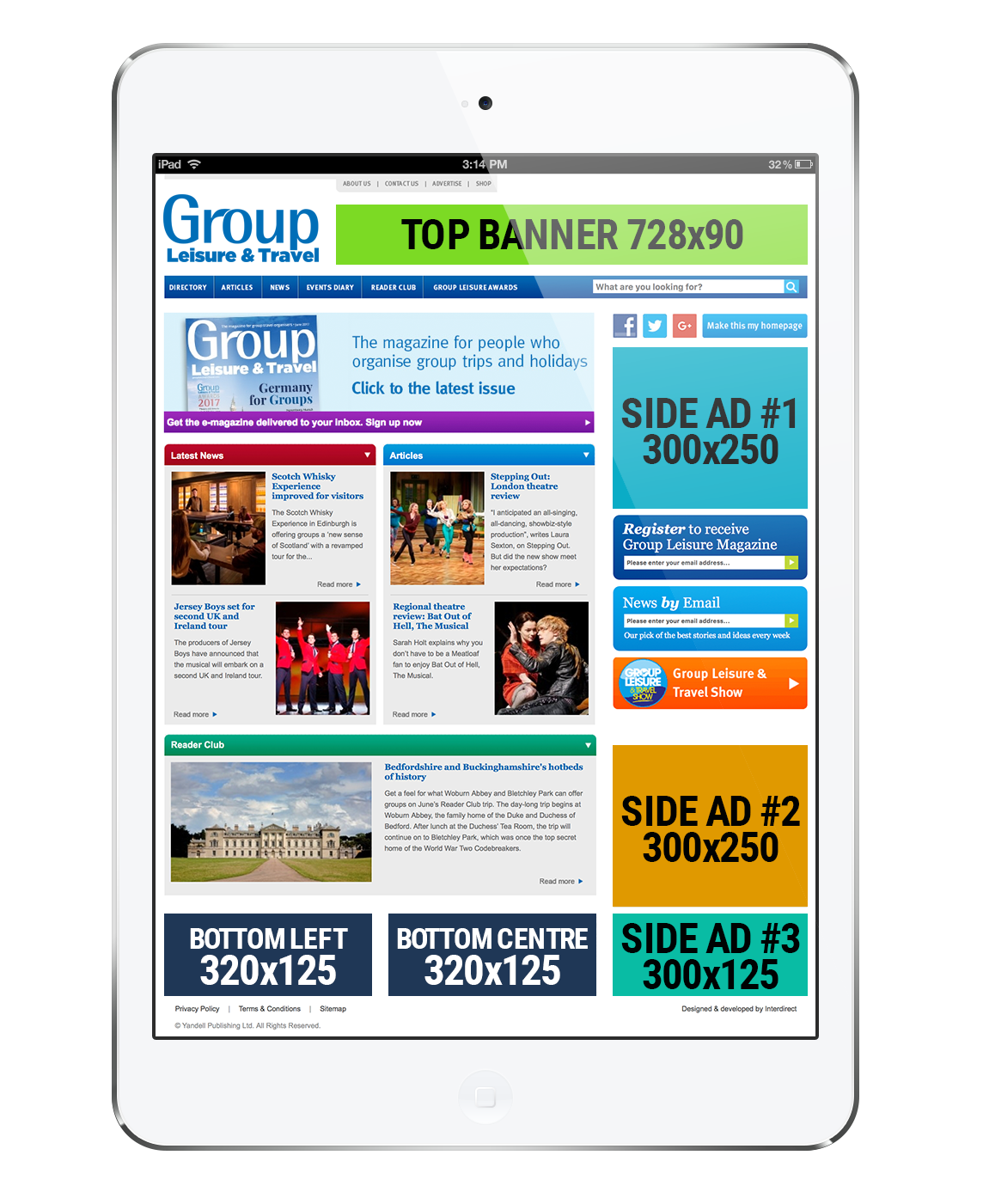 Sponsored Features
For this online advertorial package please send the following to production@yandellmedia.com:
Up to 600 words including a headline, a photo and your contact details
Indicate any hyperlinks you wish to include within the editorial copy
Two website adverts: one 728 x 90, one 300 x 250 pixels (see specific spec for these above)
The above must be supplied at last a clear week before your booking commences. Your feature will be proofed to you for approval before it publishes.
Contact Trevor Templeman if you have any further questions about banner artwork.