Cruise Magazine
Exploring near and far through our rivers and oceans
What is it? Cruise Magazine is the UK's only dedicated ocean and river cruise magazine for group travel organisers.
What's its frequency? It is included inside the March, June, September and December editions of Group Leisure & Travel and available online throughout the year.
What is its target market? Cruise Magazine is read by thousands of people either online or via posted print copies, who organise group holidays for work colleagues, friends and family.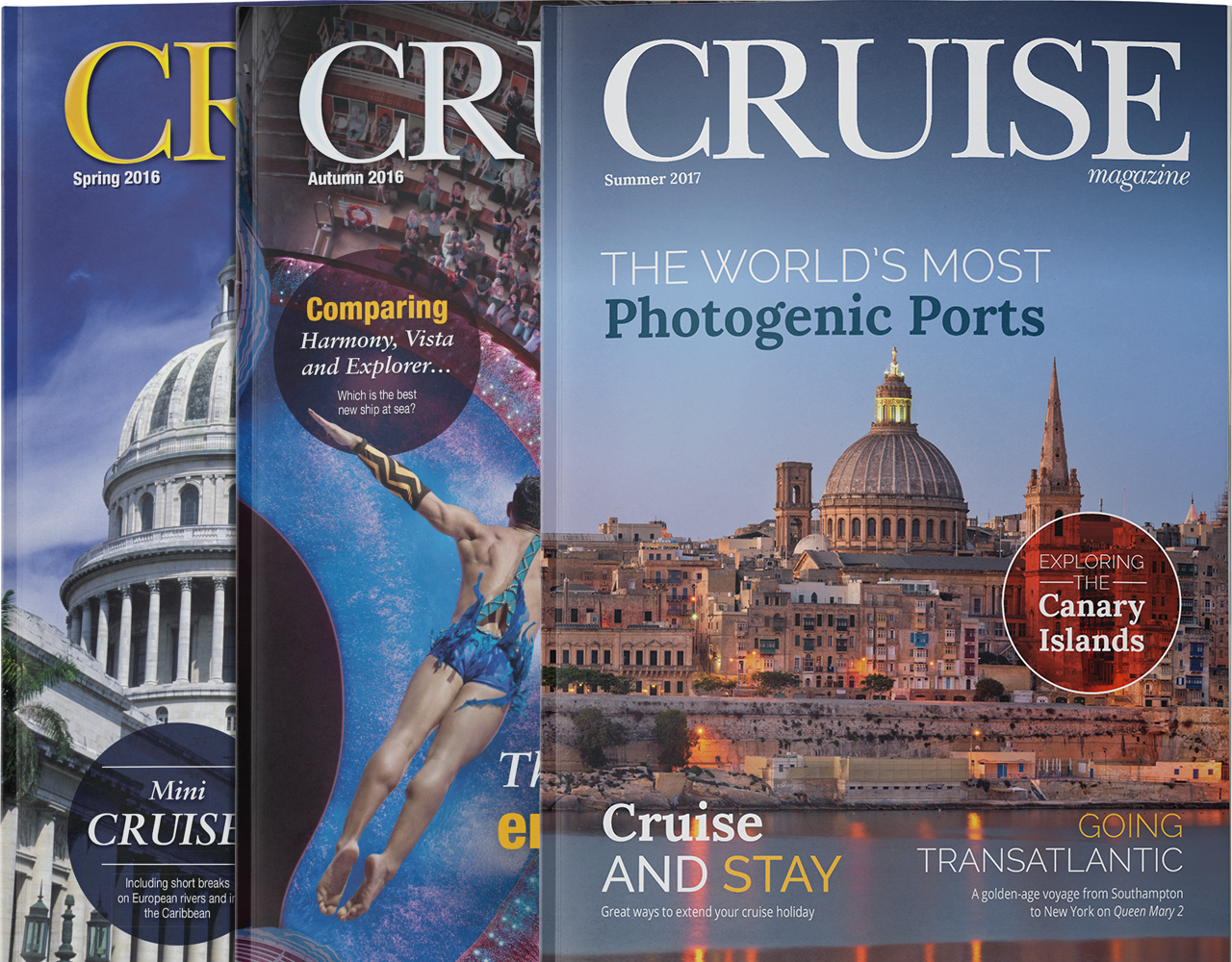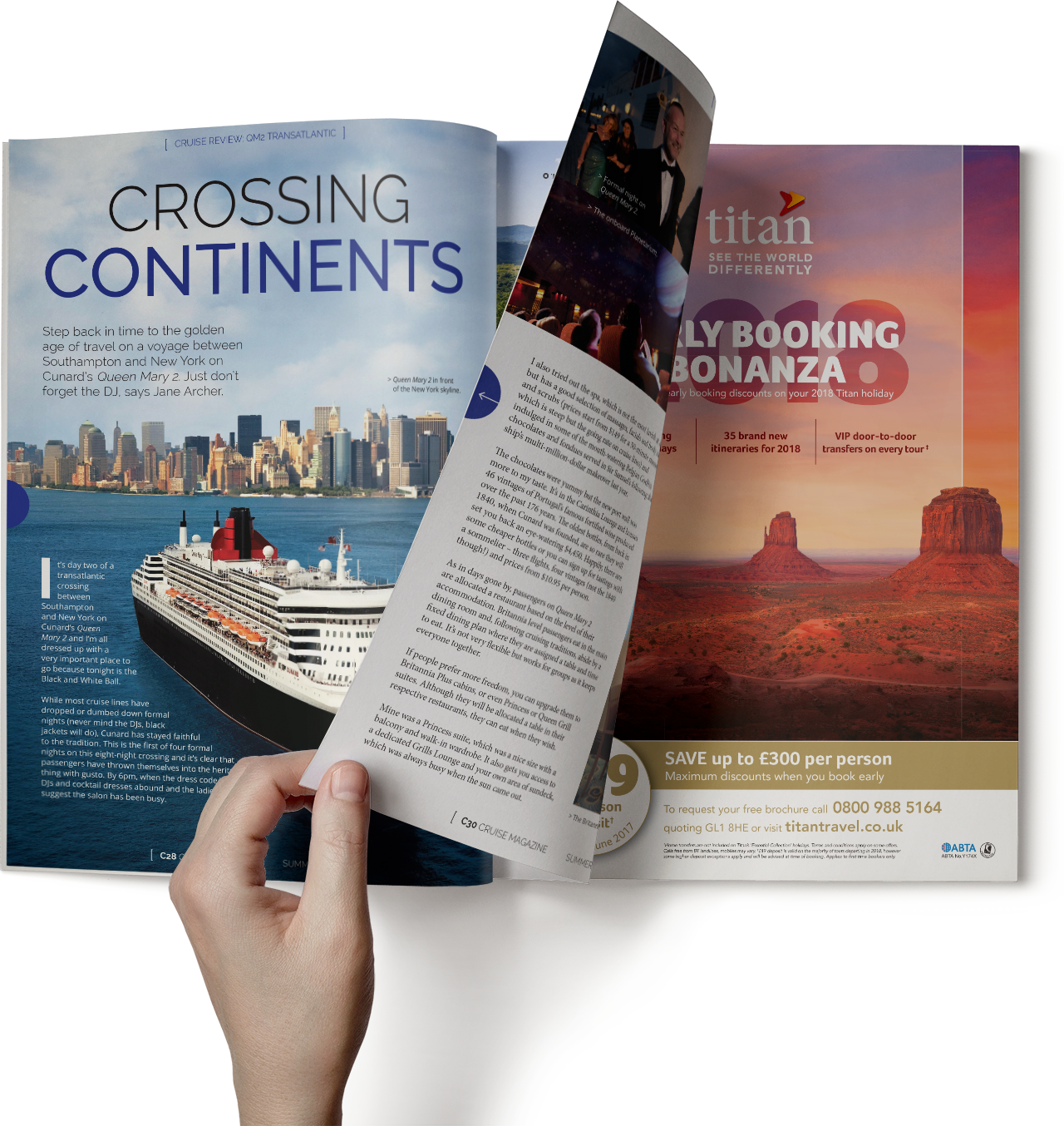 Who actually receives the magazine?
Group travel organisers (GTOs) working full time in this position, part-time or as volunteers in the spare time. We also reach all the major tour and coach operators that offer group holidays.
Readers GTOs from sports and social clubs and such organisations as John Lewis, Tesco, BT, major banks, the Post Office, NHS and the Public Services. We also target active leisure groups from societies and clubs such as the Conservative Club, Labour Clubs, University of the 3rd Age, Royal Legion, Women's Institute, PROBUS, Community Centres, Village Associations, Pensioner Groups, Active Retirement Associations and much more.
What is the impact from Cruise magazine? We are targeting that one individual who is responsible for organising travel and holidays for numbers ranging from single figures to thousands of people. Putting yourself in front of this high quality audience means a targeted sales message to people who like to travel regularly and experience new things.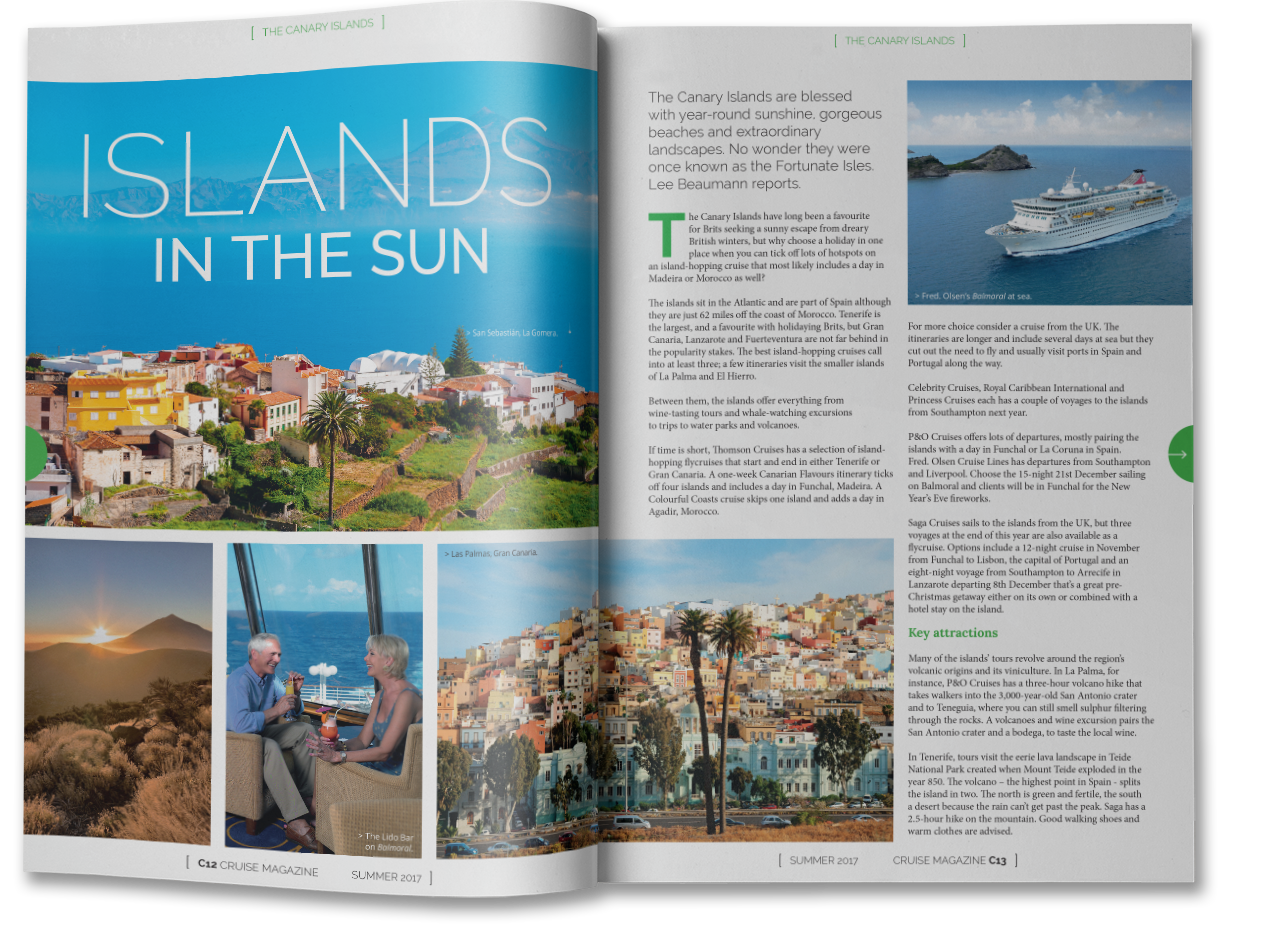 Call it an advertorial, native advertising, or sponsored content, what we offer is a variety of ways to get your key messages across in a compelling and interesting way. Do something different and stand out from the crowd utilising our talented editorial and design teams.
Based on your brief, we write it and design it, you approve the final copy. If you prefer, you provide the copy, we then check it, put it into house style and show you the finished pages for your approval.
All options are included in our print and digital editions in an issue of your choice (depending on availability).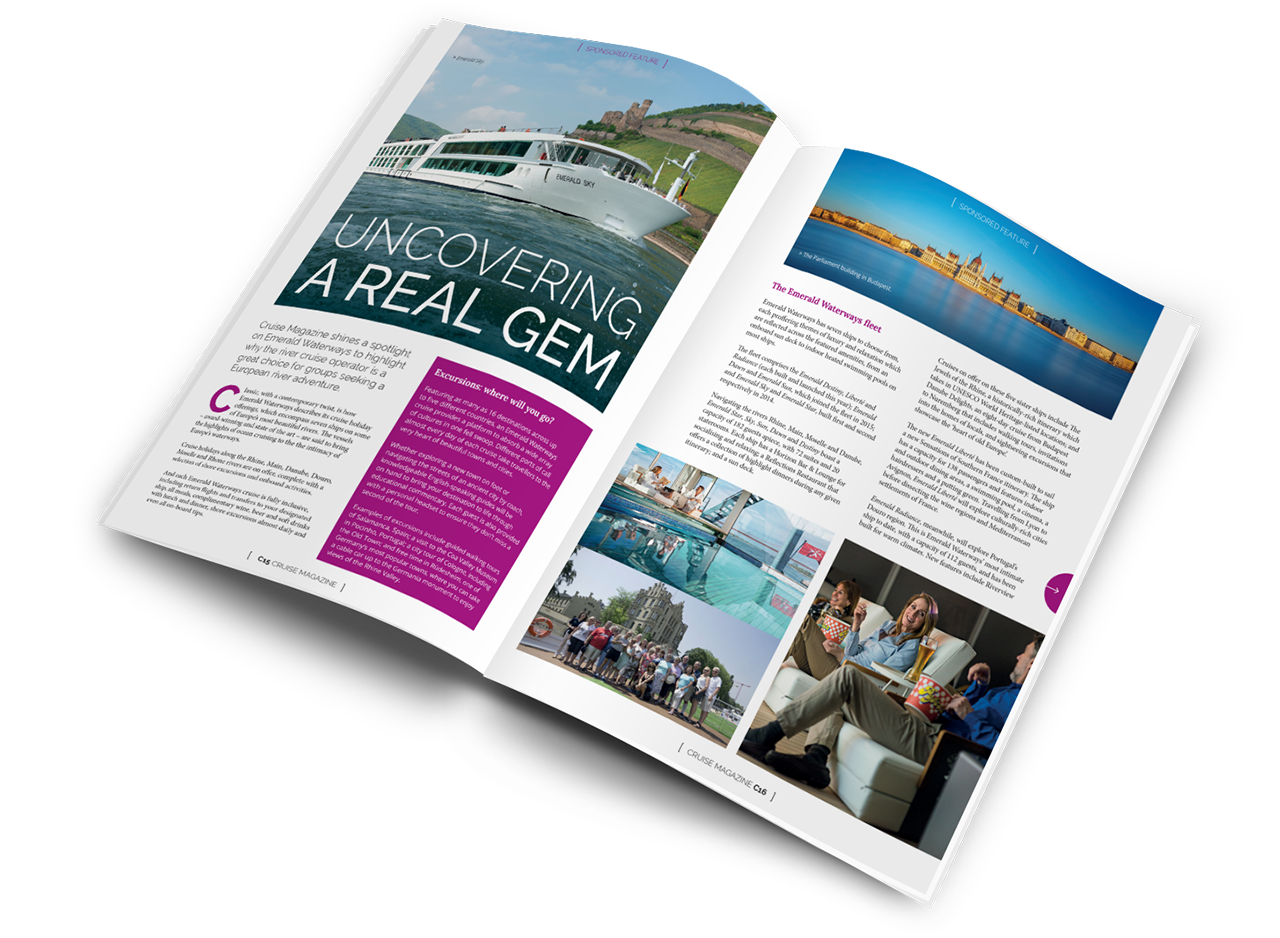 Interested in advertising?
Or call us on +44(0) 1908 613323